The Humiliation of Dana DeArmond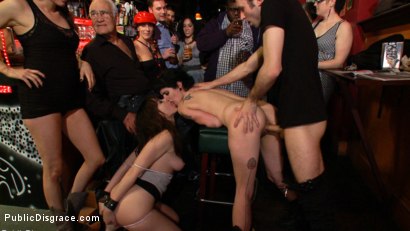 Join Site!
Membership Benefits
130+ Shoots
140+ hours of Video
38,595+ photos
Updates every Friday in HD
Access to member forums
How does one humiliate a slutty attention whore like Dana DeArmond? Simple. Take away the one thing she wants most in the world, and give it to some other bar whore, attention. Attention. Attention. Attention. Take it away. Put her face down on the ground with her big ass up in the air while a big tittied nobody is fucked right above her head, and Dana is nearly brought to tears with the shame of being ignored.