Felony is Tied up and Pushed to her Limits in Public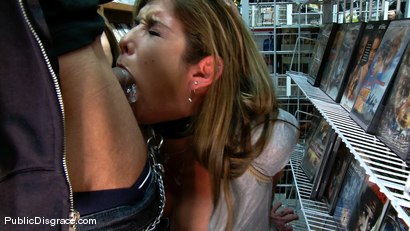 Join Site!
Membership Benefits
130+ Shoots
140+ hours of Video
38,595+ photos
Updates every Friday in HD
Access to member forums
Felony is feisty, and she likes to be in control. For girls like this the ultimate humiliation is being taken in public and told what to do, made to act like a fuck hole, and made to take pain and punishment from strangers. She gives in, then she gets angry, then she gets horny, then she gets more angry. She's one fucking hot roller coaster you won't want to miss. At the end she is stripped of all identity and left chained in a cardboard glory hole for random dicks to be serviced in. How do you like them apples Felony? Oh, that's right, no one cares.