Amber Rayne - The Biggest Whore on Earth?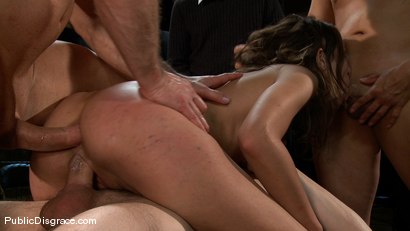 Join Site!
Membership Benefits
130+ Shoots
140+ hours of Video
38,595+ photos
Updates every Friday in HD
Access to member forums
I don't even know what to say about this one. Double penetration, blow bangs, strict bondage, boot worship, the cat-o-nine tails, clothespins, multiple loads of cum on her face and tits while she cums hard from anal fisting, and a roomful of people to use, abuse, and degrade a truly filthy little whore. It may not be worth trying to humiliate Amber Rayne, but it's definitely worth watching us try.