Bondage Gang Bang Test Shoot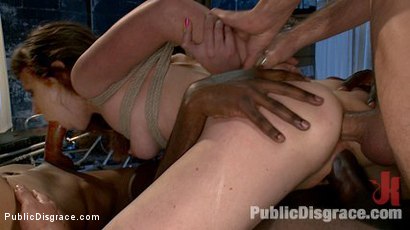 Join Site!
Membership Benefits
130+ Shoots
140+ hours of Video
38,595+ photos
Updates every Friday in HD
Access to member forums
This is a test shoot for a potential new site!

In this fantasy role-play update Seda plays a patient at a Mental Health Facility who is being used for sex by the hospital staff. When she tells her doctor of being hung upside down and made to suck an orderly's cock she thinks her doctor will be on her side. Little does she know that not only is her doctor aware of the abuse, she's been orchestrating the whole thing. Without the help of her doctor Seda has no way out of solitary confinement, and no way out of her sexual servitude!
Update includes gang bang sex in bondage, double penetration, double vaginal, and several loads of cum all over Seda's helpless body!