Folsom Street Whore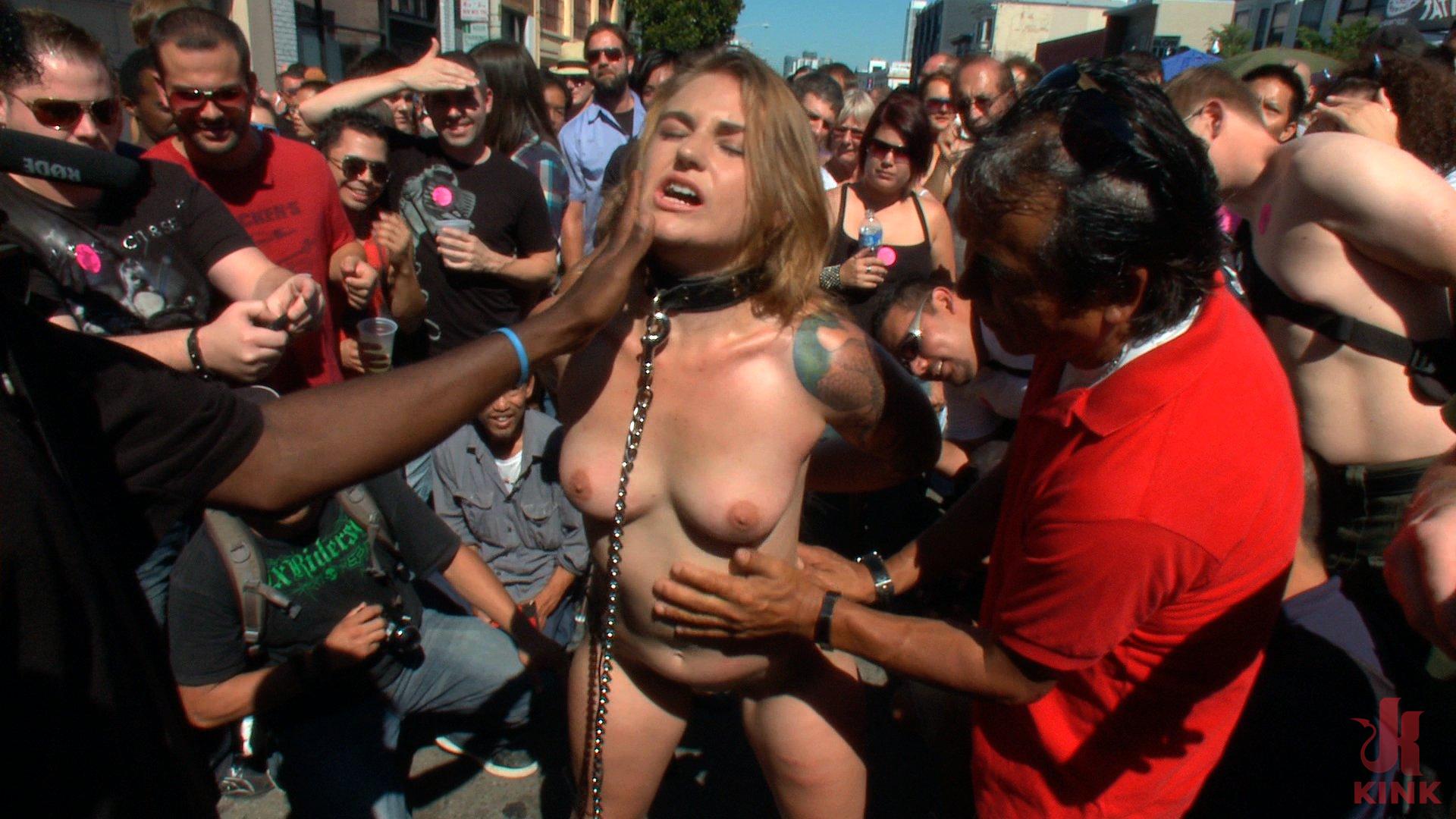 Join Site!
Membership Benefits
130+ Shoots
140+ hours of Video
38,595+ photos
Updates every Friday in HD
Access to member forums
Payton Bell's hands are cuffed behind her back as she is lead into the crowd at Folsom Street Fair with an electric butt plug up her ass. People take turns holding the remote control and shocking the hell out of our little submissive's butthole while she is caned, spanked, and fondled. Next she gets zippered for the first time ever right in the middle of the street. The clothespins run from the top of her tits all the way down to her sensitive pussy lips. The crowd cheers as the zipper is slowly ripped off her body and she screams in shock and pain. Finally she is rewarded with a strong orgasm and multiple cocks to suck and fuck. Watch and enjoy as Payton is transformed from a sweet girl next door to a cock hungry bondage whore!