So Innocent, So Getting Ass Fucked in Public & Jizzed on by Strangers!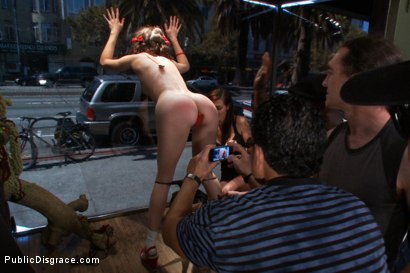 Join Site!
Membership Benefits
130+ Shoots
140+ hours of Video
38,595+ photos
Updates every Friday in HD
Access to member forums
Bonnie Day is an adorable local model. We start the shoot by blindfolding her with blackout contact lenses and putting her on display in the window of a busy street. Passers by quickly come in to get in on the action, while she is ass fucked, and dominated by Mark Davis and Princess Donna. With the contacts in her eyes and no ability to see she is made to jerk off strangers and gets several loads of cum on her tits while completely unaware of what the men even look like! Awesome shoot with BRAND NEW talent!